Our planet faces some very real and looming problems regarding carbon dioxide emissions contributing to global warming. As a result, our future is in serious doubt unless we act upon this now.
The process industry can play a huge part in moving forward and tackling climate change. With many companies within the industry wanting to become carbon-neutral, developing technologies that produce hydrogen to assist with manufacturing processes in sustainable and carbon-neutral ways could be a viable solution. And when it comes to helping businesses transition to these new practices, Coalesce Management Consultancy has the tools to support these projects globally.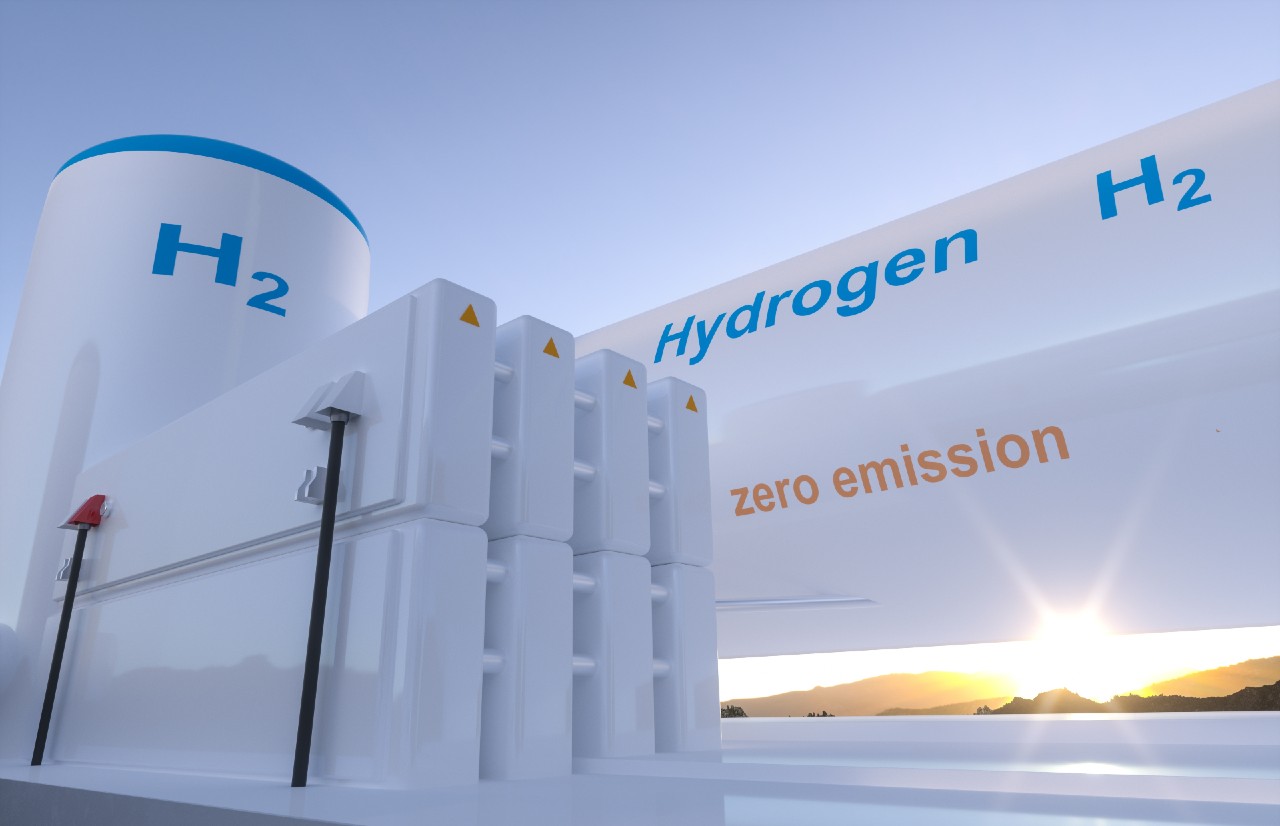 The Global Problem
In 2015, the United Nations came together to adopt what is known as The Paris Agreement. The treaty, signed in 2016 by 195 countries, was a global pledge to get the planet's temperature below 1.5°C by 2030. So, to achieve this, we must cut global emissions by roughly 50% in less than ten years. But how does this affect the process industry?
Process manufacturing is a significant contributor to carbon dioxide emissions, with the steel industry having the most significant negative impact. To put this into perspective, if the steel industry were considered a country, its CO2 emissions would be the third-highest in the world. No other process industry material produces more emissions than steel. Astonishingly steel corresponds to 7-9% of all human-made greenhouse gas emissions.
Aside from steel, other industries within the process manufacturing space, such as chemicals and glass, create hydrogen made from fossil fuels like coal. Unfortunately, these fossil fuels ultimately cause large amounts of CO2 emissions to be released into the Earth's atmosphere, harming the planet.
However, if process manufacturing companies replaced fossil fuels with hydrogen, their carbon footprint would drastically improve. And with many within the industry aiming to be carbon neutral in the coming years, turning to a more sustainable alternative is undoubtedly something all would consider.
The Hydrogen Solution
Today, hydrogen can be produced through thermal, biological and solar-driven processes. However, one method of hydrogen production that may be the best and most sustainable way forward is the electrolytic process.
Here, renewable, or green, hydrogen is formed by splitting water into hydrogen and oxygen through the use of electricity. The hydrogen can be stored and used to meet the specific process manufacturing needs, whilst the oxygen is released as a by-product or collected for use by other industries. Electricity used in this process is created through renewable methods, meaning the process is entirely carbon-neutral.
These new technologies, eclipsing traditional methods like blast furnacing in steelmaking, are accompanied by a fall in electricity and green hydrogen prices. However, the costs of setting up these new plants and replacing the old ones have made industry experts question the speed at which we can make the energy transition.
Thankfully, in 2021, governments across the globe announced a $70 billion investment committed by public funds with plans to support hydrogen strategies, including electrolytic processes. Additionally, $160m in EU grants was passed for a hydrogen-fuelled green-steel pilot to fund large-scale decarbonisation of the industrial manufacturing process.
So, the benefits of sourcing hydrogen through carbon-neutral processes are clear to see, but making the transition is not straightforward, especially in today's climate.
The People Problem
Process manufacturing companies must overcome the skills shortages facing the sector when it comes to transitioning over to these new hydrogen solutions.
As these renewable hydrogen technologies are relatively new to the industry, new skillsets and job types will come into play that will shift the landscape of this space within advanced technology. Currently, there aren't enough people within the sector who understand how these processes work and how they can be implemented. This skills gap is ever-present in 2022 and is widening.
There is already a demand for people within manufacturing, with positions expected to climb to 3.5 million in the next ten years. Therefore, individuals who are being upskilled to adapt to these new practices are highly sought after within the process industry. So ultimately, if your business is hoping to transition to the hydrogen revolution, you better act now to not fall behind the competition and ensure you can achieve your carbon-neutral targets.
Fortunately, our specialists at Coalesce Management Consulting deliver a high-value consultancy service to help you overcome your project challenges in a changing world. Our experts understand the shift to new hydrogen solutions and have the transferable skills to help you make the transition.
Transform your business with CMC
At CMC, we have experts supporting the global hydrogen transition by supporting clients within the process industry. Our consultants have a wealth of knowledge, with the ability to manage teams to help your business and introduce you to these innovative solutions that can put you one step closer to achieving your carbon-neutral goals.
Within advanced engineering, our work contributes to various projects within process manufacturing. In addition, we work closely with your business to identify your specific needs, catering to any fields you operate in, be it chemicals, steel, speciality chemicals, pharmaceuticals, or food and beverages.
Our consultancy services operate round the clock 24-7, delivering bespoke solutions to achieve the requirements of your next project within the process industry. So, if you need expert advice to support your next project, get in touch today.