You may have noticed something different about us…
We're proud to unveil the NEW Coalesce Management Consulting branding, with a new website address and logo that reflects the significant ongoing growth of our business and strengthens our commitment to our purpose: True Expertise Delivered.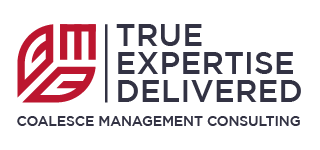 This new branding comes at an exciting time in CMCs expansion plan, just weeks after we opened the doors of our first US office in Dallas, Texas. With this infrastructure in place and a fresh, strong brand presence, we're entering 2023 with a huge opportunity to continue our international expansion and deliver expertise to pioneering projects within the Energy and Advanced Engineering sectors.
We are better placed than ever to fulfil our company vision: to be the best service-driven consulting business in global STEM markets.
How will this impact our service?
In short: it won't.
Customers of Coalesce will still receive the same fast, flexible, specialist service from our associates and expert consultants.
Nothing is changing about the way we operate or the service products we provide to our customers, colleagues and global community. We are still committed to the standards set out in our Best Service Charter and will continue to hold ourselves accountable by learning from the feedback we receive from testimonials and NPS surveys.
We are also not changing our focus as a provider of management consultancy services to specialist markets. We believe that the best service can be provided through a deep understanding of the projects and markets you operate in, so we want to maintain that inch-wide, mile-deep approach by focusing our efforts within Energy and Advanced Engineering.
What is changing?
Our website address - now expertisedelivered.com - and our logo. You'll be seeing the new style of our logo across our social channels, website, emails and documents you receive from us.
If you do want to discuss our services or you have any other queries, please do not hesitate to get in touch with us.